Hi I'm Autumn and I'm glad you're here! I live in upstate, SC, USA. I am a wife, mother and child of God.
Call me crazy, but I love art in all its forms and have been passionate about creating for my entire life. SewPaperPaint is my way of sharing this journey, and hopefully inspiring others to live creatively. While I have a great love for fine arts, this blog is showcases paper arts and card making, mixed media and journaling, as well as sewing for the home. I look forward to sharing what I've learned with you...
I have been stamping for over 15 years and am an avid card maker. Some of my cover features with Stampington & Co. below.
Find me inside these publications:
Shout outs and prizes:
Tim Holtz Tags
12 Tags of Christmas Poinsettia Triptych
Snowman Mixed Media Canvas
Gracielle Designs Green Layered Flower Card
Steampunk Birthday Card for Niki
Bird Canvas Shadow Box
Distressed Coffee Friendship Card
Fall Plaid Deer and Leaves Card
A Vintage Journey
Mixed Media Poinsettia Triptych Tag
Altered Scrabble Board Game Book
Happy Little Stampers
Inspirational Printable Mixed Media Bird Tag
Snowman Mixed Media Canvas
Stenciled Blue Plaid Coffee Tag
PaperArtsy Graphic Watercolor Card
Prima Marketing Inc.
Honorable Mention
on the Prima 12 Days of Christmas
Mixed Media Christmas Ornament
Try it on Tuesday
Mixed Media Nordic Snowflake Card for Word Art Wednesday
Cardboard Junk Journal Cover
Masculine Cardboard Accordion Mini Album
Bees Knees Mixed Media Card
Altered Composition Book Cover
Mixed Media Card Challenge
Hop to Stop Domestic Violence Floral Sentiment Card
Mixed Media Nordic Snowflake Card for Word Art Wednesday
Orange Mixed Media Spring Watercolor Card
Craft Stamper Make it Take it Challenge
November: Mixed Media Penguin Tag
February: Bird Collage
March: Grandma's House Journal Pages
Anything But Cute
Mixed Media Nordic Snowflake Card
Prima Journal Cover
Prima Journal Page
Penny Black and More
November 2015 Guest Designer
Stamping Sensations
Autumn Sewing Themed Card
The Card Concept
Mixed Media Plaid Christmas Card
Mixed Media Blue Snowflake Card
The Challenge
Monster Birthday Invite
Retro Sketches

Winter Wonderland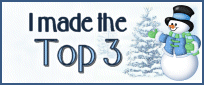 Nordic Christmas Tag
Christmas Card Challenges
Tim Holtz Knit and Layered Snowflake Card
Poinsettia Christmas Tag
Sparkles Christmas
Angelic Mixed Media Christmas Tag
Fashionable Stamping
Nordic 12 Days of Christmas Tag
Take Heart Butterfly Card
Allsorts
Mixed Media Bird Collage for Word Art Wednesday
Distressed Valentine Card
Fall Mixed Media Prima Coffee Card
Hop to Stop Domestic Violence Floral Sentiment Card
Scrappy Land
Mixed Media Reversed Canvas
Prima Pink Mixed Media Canvas
Altered Composition Notebook Cover
Distressed Valentine Card
Watercolor Butterfly Canvas
Through the Craft Room Door
Snowman Mixed Media Canvas
Emerald Creek Dares
Mixed Media Reversed Canvas
Butterfly Card
Emerald Creek Dares Top Pick
Guest Designer at Frilly and Funkie
Butterfly Canvas
Winner:
Poppies Veterans / Memorial Day Canvas
Winner:
Mixed Media Altered Spool Scroll
Guest Feature:
Altered Jar Lid Christmas Ornament
Masculine Steampunk Layout
Family Circles Junk Journal Spread
We Love to Create / Pan Pastel
Butterfly Collage
Hydrangea Mixed Media Journal Spread
Summertime Fun Journal Spread
PaperArtsy Lynne Perrella Paperdoll Canvas
PaperArtsy Lynne Perrella File Folder Mini Album
Autumn Day Mixed Media Squirrel Framed Canvas
Prima Marketing Inc. Prima Product Picks / Build a Page / Cards and Tags
Prima Journal Cover
Cards and Tags July 2016 Featured:
Pink Watercolor Hearts Card
Shabby Garden Gates Wall Hanging
Graciellie Design Dripping Honey Bee Tag
BAP September: Mixed Media Skinny Friendship Canvas
IndigoBlu Challenge
Butterfly Collage
Poppies Veterans / Memorial Day Canvas
Mixed Media Place
Mixed Media Place #16: Butterfly Collage
Live, Love, Crafts
Butterfly Collage
Creative Artiste
Girlfriends Page
Rhedd's Creative Spirit
Layer it Up Collage
Cardboard Junk Journal Cover
Siblings Mixed Media Framed Collage
Berry 71 Bleu
Triangles Mixed Media Journal Spread
Lynne Perrella PaperArtsy File Folder Mini Album
Our Creative Corner
No Place Like Home Mixed Media Journal Spread
Mixed Media Warriors
Triangles Mixed Media Journal Spread
Amusing Challenge
Embossing Resist Watercolor Card
Let's Craft & Create
Pink Owl Mini Album
Country View Challenges
Things to Alter
Mixed Media World
Redeem the Moments Mixed Media Canvas
613 Avenue Create
Coffee Lovers Distress Ink Tag
Coffee Lovers Blog Hop
Summertime Fun Journal Spread
Butterfly Reverse Canvas
Altered Eclectics
Industrial Cardboard Accordion Mini Album
Mixed Media Monthly Challenge
4th of July Mixed Media Layout
Scrap Africa
STAMPlorations
4th of July Mixed Media Layout
Altered Spool Mixed Media Dream Scroll
Retro Rubber
Sisterhood of Crafters
Fussy and Fancy
Shabby Garden Gates Plaque
The Male Room
Fresh Steamed Punk Coffee Giftcard Holder
Inspiration Destination
Fall Stacked Coffee Lovers Card
Card Mania
Distress Ink Bird Pocket Tag
Creative Moments
Pink and Chalkboard Florals for Graciellie Design
Jo's Scrap Shack
Fall Stacked Coffee Cups Card
Mixed Media Mojo
Finnabair Inspired Mixed Media Canvas
Guest Post:
Summer Mixed Media Junk Journal Spread
Guest Post:
Deep Sea Nighttime Sea Themed Mixed Media Canvas
More Mixed Media
Embossed Floral Watercolor Card
Perfectly Created Chaos
Fancy Fold Fall Coffee Card
Use Your Stuff
Inky Chicks
IndigoBlu Woodland Critters Fall Tag
That's Crafty
O Holy Night Star 12 Tags of Christmas Card
Crafting When We Can
12 Tags of Christmas Stenciled Stary Night Christmas Card
IndigoBlu Deer Fall Leaves Tag
Addicted-to-Stamps-Challenge
3 Leaf Fall Card for IndigoBlu
Crafts Galore Encore
Tim Holtz Snowflake Knit Christmas Card
Tutti Designs Bamboo Asian Easel Card
Sunny Day Crafts
Tutti Designs Lily of the Valley Twinkling H2Os Card
Classic Design Team Open Challenges
3 Leaf Embossed IndigoBlu Card